2. Sign in on indieauth.com
Make sure to click "re-scan" if you've previously signed in before and have just added your key.
When you sign in, you'll see a PGP option listed! Clicking it will present a challenge that you will need to sign with your private key.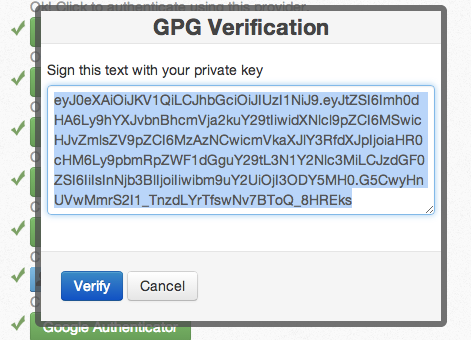 Sign the text and replace it with the signed version.
GPG Tools
If you have GPG Tools for OS X installed, you can use the "Services" menu to quickly sign the text.
GnuPG
If you use gpg from the command line you can sign a text message with the following command.
$ echo '(challenge text from indieauth.com)' | gpg --clearsign --armor 
Keybase.io
If you are using Keybase.io you can sign it on the command line with keybase pgp sign -m '(challenge text from indieauth.com)'